We aim to deliver exceptional customer service and user experiences
About VS Revo Group
Who We Are
VS Revo Group Ltd. is an innovative software company founded in 2007 by two experienced computer programmers and engineers who have participated in the development and management of various software projects running on different platforms. We are very proud of our Revo Uninstaller for Windows, as well as our Android Products, also known for their great performance and consumer admissions. Over the years, our products have been recognized on numerous occasions by clients, partners, and magazines for their undeniably impeccable quality of work and facilitation of processes difficult for the user to perform.
With more than 15 years of experience in the market, VS REVO GROUP is a constantly developing and proving company with an exceptional sense of loyalty, quality of products offered, and customer satisfaction.
We all believe that our users should always receive a reliable product, sophisticated enough, to meet all their needs.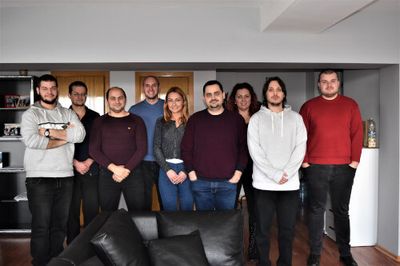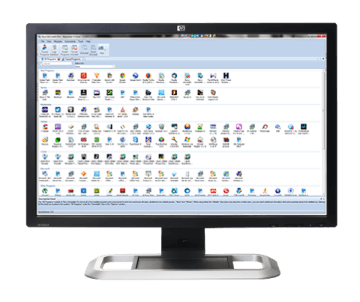 What We Do
Our engineering team has strong knowledge of different software development techniques like COM, DCOM, DOM, TCP/IP, UDP, HTTP, SQL, ADO, JSON, FIREBASE, etc. Depending on the project we are working on we are using different programming languages like C, C++, Java, Kotlin, Delphi, PHP, Javascript, HMTL, etc. We continue to implement new technologies to improve the quality and reliability of our products.
Quality assurance, testing, and debugging are an essential part of the development cycle of our projects in pursuit of our goal to deliver quality software and services to our customers.
Excellent customer support and customer satisfaction with our products are our top priorities and always will be.
Products
Revo Uninstaller
Revo Uninstaller is the first publicly available worldwide product of VS Revo Group. Revo Uninstaller is a freeware advanced uninstall utility, which helps you to uninstall software and remove unwanted programs installed on your computer. With its advanced and fast algorithms, Revo Uninstaller analyzes the program's data before uninstalling and scans for remnants after the uninstall of the program. Then you can remove unnecessary files, folders, and registry items that are usually left over on your computer.
Trying to offer an even better quality product that meets the rising needs and expectations of our users at the end of 2009 we released an advanced, feature-rich version of Revo Uninstaller called Revo Uninstaller Pro. The Pro version strengthens the users' opinion about our products and helps millions of software users all over the world to successfully remove unwanted software with just a few clicks.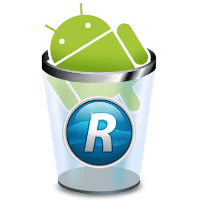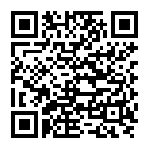 Scan to download
Revo Uninstaller Mobile
A completely natural follower of the desktop version, Revo Uninstaller Mobile is one of the best uninstaller apps among its peers. Revo Uninstaller Mobile is an uninstaller for Android Apps and their leftovers. The qualities of the app are undoubtedly appreciated by the thousands of users who have trusted it.
Free up space by deleting unneeded apps
Uninstall multiple apps at once
Delete all leftovers and hidden files
Make use of different search and listing options
Back up files and more than 60 app categories
---
Revo App Permission Manager
The main aim of Revo Permission Manager is to protect the privacy of the Android user. Android apps need access to certain permission in order to work: sensitive user data such as Contacts and SMS, or certain system features such as Camera and Internet. Depending on the feature, the system might grant the permission automatically or manually. See and control all the app permissions granted with or without your consent.
See and control all permission for each app
Special permissions and settings shortcut
Enjoy a detailed description of every permission
Risk analysis and app sorting per risk level
Analyze more than 25 risky permissions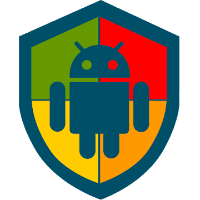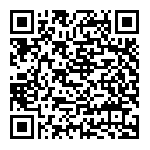 Scan to download
My computer was infected with an unwanted program "websearch.com" which I could not uninstall using the windows uninstaller - it was not detected as an installed program. I found Revo Uninstaller after a web search and after some mails to their support team, the problem was solved. I can therefore unreservedly recommend Revouninstaller for the removal of unwanted programs. The support team provided first class assistance.
Revo Uninstaller Pro protects the registry and it's an emergency tool. Cleaning the registry is always risky, no matter the software used to do it. Revo Uninstaller Pro reduces the need of registry cleaning precisely where a registry cleaner got to do the most of its job and be more accurate. I can uninstall the bad application immediately, before it's too late to do anything else.
THIS UNINSTALLERS IS AWESOME!
Does an amazing job for forcing out programs you don't want. Good to try and good to buy.
Wow! .. I've been using the free version for a few years. Today I bought the Pro version -- and just WOW! The level of detail. i.e. Inside the traced programs "log": Properties Tab, Registry Items Tab, and the Files and Folders Tab. Just spectacular! Love that I can just right click on an install and "Install with Revo Installer Pro". Between this and CCleaner Pro, people will NEVER have to reinstall their OS's.
Much better than Windows uninstaller.
Great product to do what windows uninstaller won't. Easy to use. Does what it says and have many advanced features.
Best uninstaller out there so far.
The best out there, the one that cleans the most not leaving any garbage behind. Download it, try it out . This is one uninstaller that dose what it said to do.
Best uninstaller ever!
I've used this program to clear all the leftovers that screw things up and cause compatibility issues after normal uninstall's. If you are searching for an perfect uninstaller than Revo is the best solution!!!
Excellent. Easy. Does what it says.
I strongly recommend Revo Uninstaller Pro, as it takes up where the inbuilt uninstaller leaves off. It was able to get rid of programs that I had not been otherwise able to remove, and with its deep search, there was no need to go in and remove the remaining files manually. Works extremely well.
I really love your program. It always works, it gets rid of the left over files and does a fantastic job. Helps me keep my computer lean and clean and working great.
Partners
Affiliates
As part of our Affiliate program, every registered affiliate can get a 50% commission rate immediately on each sale.
The commission percentage can be increased depending on the affiliate sales.
If you are interested in being our partner as an affiliate please sign up for our Affiliate program.
Resellers
If you have a business related to software or computer services and you are interested in re-selling our products to your customers directly, please sign up for our Reseller program.
Our resellers get a 50% commission for made sales. The commission percentage can be increased depending on the sales.
Once approved you can log in the Cleverbridge platform as our reseller and get special access to our reseller shop, where you can purchase our product.
Contact Us
Please fill out the required fields. We'll get back to you as soon as possible
Nikolaevska 12, Business Center
"Chaika" 7012 Ruse, Bulgaria
Our Location -